Repairs and Caning
Before trying to do it yourself, bring it to us to be done right the first time.
All caning and repairs are done on-site by skilled craftsman with over 100 years combined experience.
We use high-performance, waterproof glue when repairing furniture.
Our repairs are done with strength and asthetics in mind.
We use only the highest quality caning supplies.
Caning can be stained and finished to match your existing panels.
Here are a few styles of caning that we stock: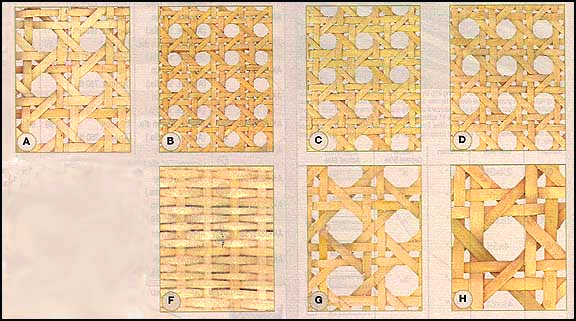 5/8" Mesh Medium


3/8" Mesh Super Fine


7/18" Mesh Fine Fine


1/2" Mesh Fine


discontinued


3/4" Mesh


1" Mesh


1 1/2 Mesh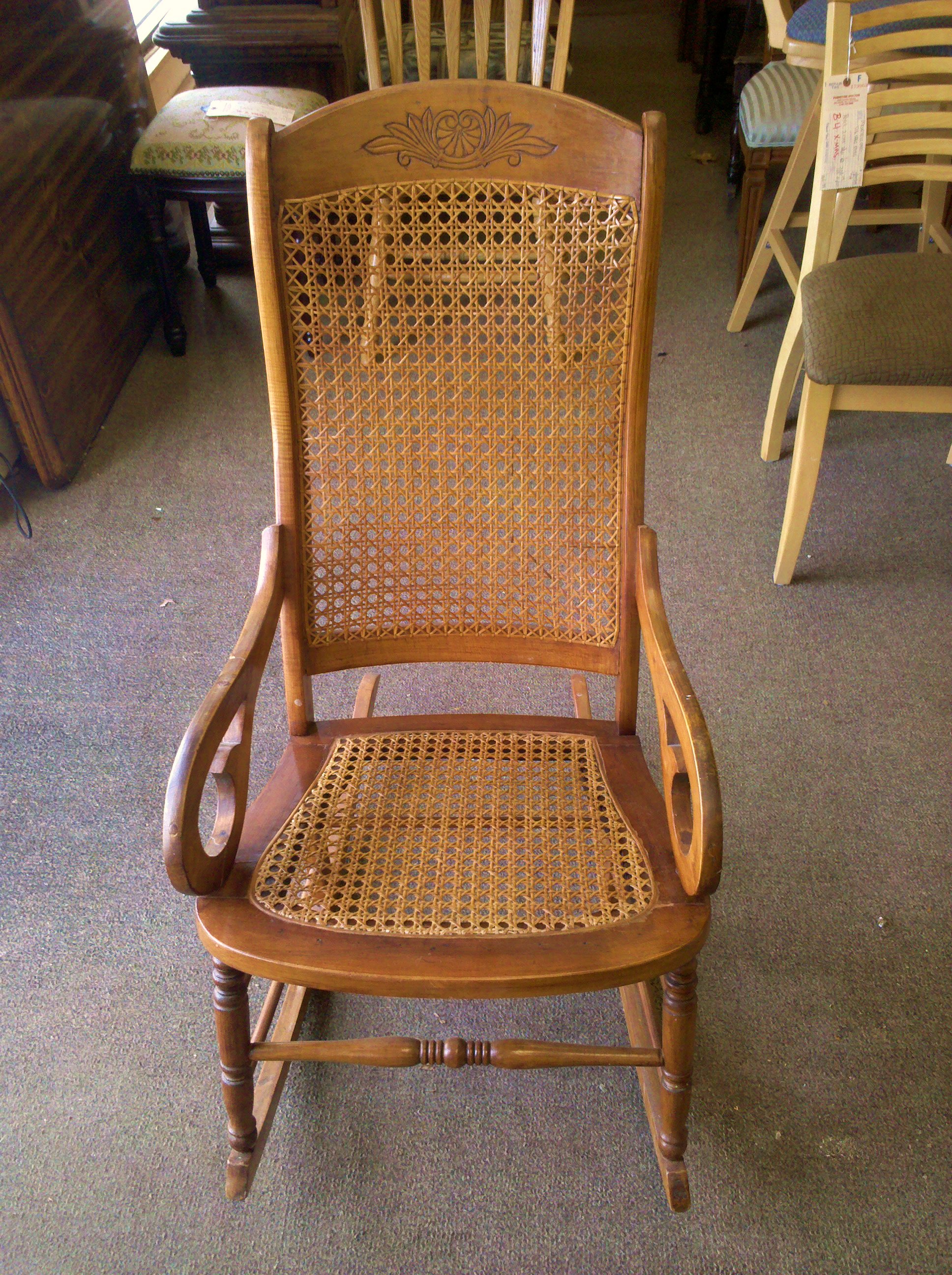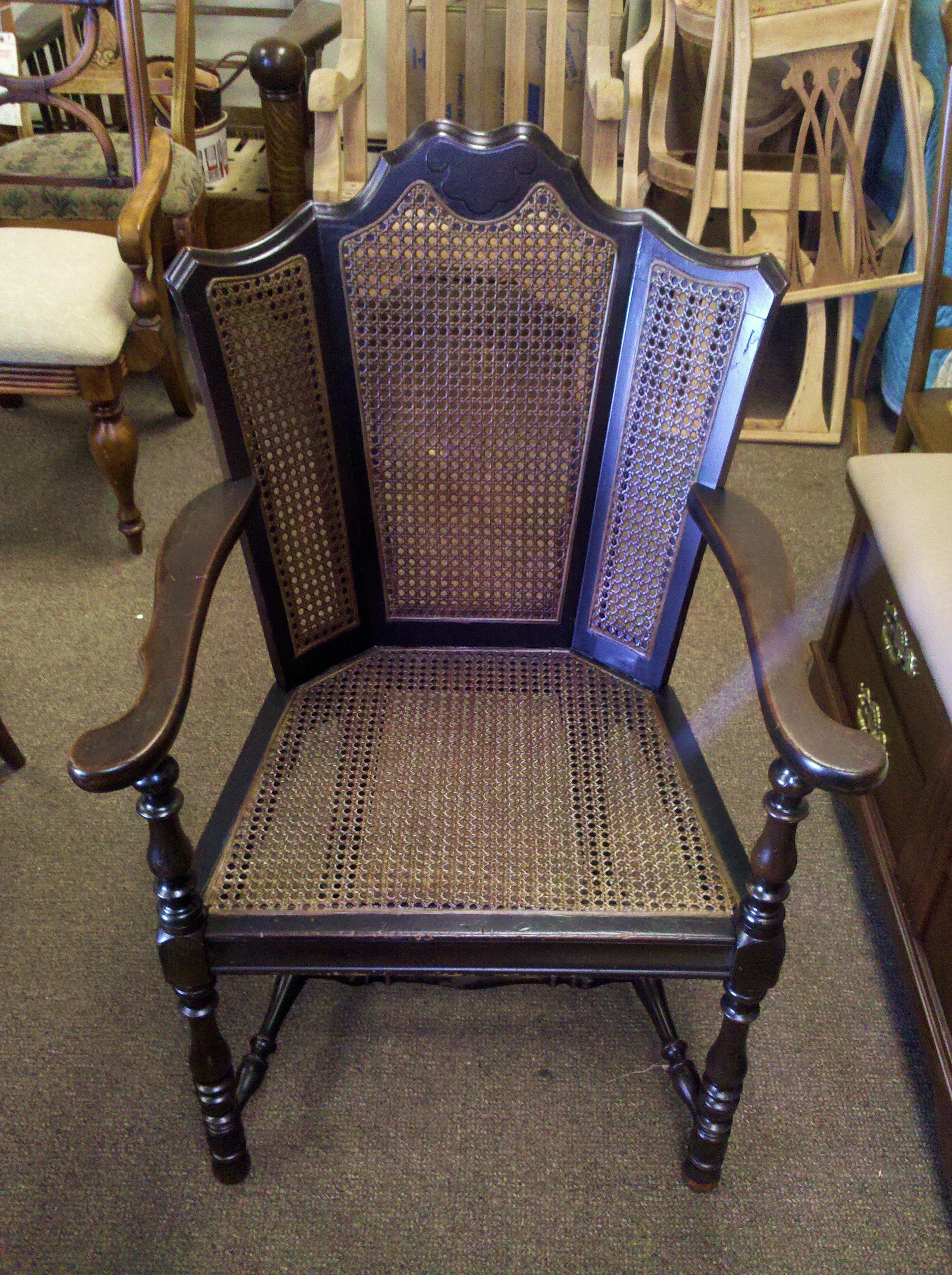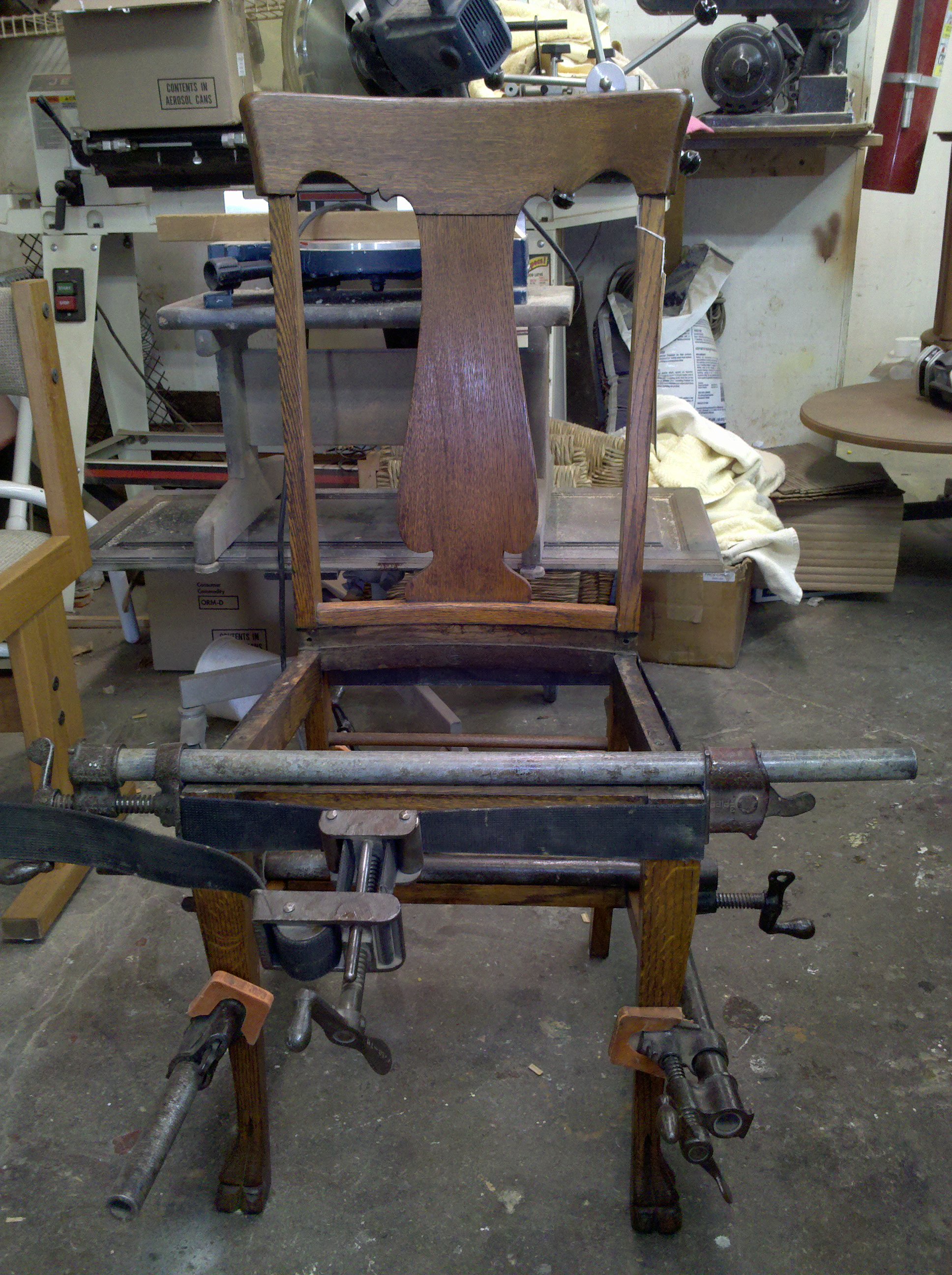 This is a chair in the process of being reglued.
The seat was removed

All parts were completely disassembled

The dowels were tested and replaced if necessary

All joints were cleaned for remaining glue

High-performance epoxy was applied to all dowels

The chair was reassembled

All joints were clamped with band/bar clamps

Once the glue has dried and cured, the clamps will be removed and the chair will be cleaned up

The seat will be reinstalled